About Us
At West Thames Physiotherapy all our physiotherapists are members of the Chartered Society of Physiotherapy and Health and Care Professions Council.
Our team also includes sports massage therapists, personal trainer and Pilates instructors. They each complement the physiotherapists skills whilst providing their own expertise and recommendations
The Team
Tracy Roberts - Physiotherapist
Tracy qualified from St Thomas' Hospital, London and has worked both in the National Health Service and private sector.
She has extensive experience in treating clients with musculoskeletal conditions including rehabilitation following orthopaedic and spinal surgery and sports injuries and has provided touchline physiotherapy to local hockey clubs. Tracy also has a particular interest in occupational health and work related disorders.
She is a member of the Association of Chartered Physiotherapists in Sports Medicine (ACPSM), the Association of Chartered Physiotherapists in Occupational Health and Ergonomics (ACPOHE) and PhysioFirst & the Organisation of Chartered Physiotherapists in Private Practice (OCPPP)
Julian Remedios - Physiotherapist
Before entering physiotherapy Julian gained a BSc in Biology & Movement Studies from St Mary's University College.
Julian qualified as a Physiotherapist from the West London Institute of Higher Education in 1990. He worked at St Georges Hospital followed by Kingston Hospital NHS Trust where he was mentored through the MACP training scheme for senior physiotherapists.
He was promoted within the trust to senior specialist Physiotherapist to run the physiotherapy services for Coombe Private Patient Unit and was clinical liaison for all physiotherapy services for consultant guided services. Julian was invited to join West Thames Physiotherapy in 2007. He has a special interest in musculoskeletal physiotherapy and post-surgical orthopaedic care. He also practices acupuncture and is a member of the Acupuncture Association of Chartered Physiotherapists (AACP) and has a special interest in pain management through acupuncture.
He has an active interest in sports injuries and has been involved with the assessment and management of injured athletes of all levels.
Lee Remedios - Physiotherapist
Lee qualified as a physiotherapist in 1990 from West Middlesex Hospital School of Physiotherapy.
She started her NHS career working in hospitals in North London as a junior physiotherapist gaining experience in various physiotherapy specialities before taking on a senior role in musculoskeletal physiotherapy.
Lee also, at this time, worked for local football clubs gaining experience in treating sports injuries and pitch side first aid.
Lee became qualified in acupuncture in 1996 and continues to use acupuncture as an adjunct to physiotherapy treatment. She is a member of the Acupuncture Association of Chartered Physiotherapists (AACP).
She continued to be promoted within the NHS reaching the position of Clinical Specialist Physiotherapist before joining West Thames Physiotherapy in 2002.
Lee has a special interest in Occupational Health Physiotherapy and became a member of ACPOHE (Association of Chartered Physiotherapists in Occupational Health and Ergonomics) in 2003.
Her clinical interests are the treatment of musculoskeletal problems and sports injuries especially back pain, acupuncture and work place assessment. Lee also enjoys working with neurological, orthopaedic and mobility problems in the elderly
Mahendra Mali - Physiotherapist
Mahendra graduated from Karntaka University, India in 2000. Following graduation he spent time enhancing his skills in musculoskeletal, orthopaedic, neurology, surgical and cardio-respiratory internship placements. He worked as a tutor and assistant lecturer at DYPatil College of Physiotherapy before moving to the UK in 2004. He has worked in both the NHS and private hospital.
He has recently attended 10 Downing Street and participated in Department of Work and Pensions expert group quality analysis audit.
His main clinical interests are the treatment of neurological conditions including stroke, MS, Parkinsons Disease as well as falls, arthritis and elderly rehabilitation. He also has extensive experience of treating back pain, neck pain and sports injuries. Mahendra has been a welcome addition to West Thames Physiotherapy since 2012.
Shweta Mali - Physiotherapist
Shweta graduated from Maharashtra University of Health Science, India in 2007.
Following graduation she moved to the UK and has worked across both private and NHS settings.
She has extensive experience of treating complex neuromusculoskeletal conditions, orthopaedic rehabilitation, falls prevention and elderly rehabilitation.
Now living in London, Shweta joined West Thames Physiotherapy in September 2013. She enjoys using her skills to provide a thorough, holistic and individual assessment and treatment for her patients. Her main clinical interests are neuromusculoskeletal rehabilitation, falls prevention, orthopaedic rehabilitation and mobility training in the elderly.
Lara Maddison - Physiotherapist
Lara graduated from St George's University London in 2011 and works within both the NHS and Private settings.
Lara's has specialised in Pelvic Health since 2014, covering obstetrics, uro-gynae and urology. She is particularly passionate about Pelvic Health. From incontinence to pelvic pain and constipation to prolapse there is growing evidence that physiotherapy can help to alleviate these symptoms. These can often be delicate and embarrassing topics which Lara's empathetic nature enables her to deal with sensitively.
Lara ensures a holistic and functional approach in order to maximise recovery. Her treatment has a strong focus on pelvic floor muscle training long with patient-centred lifestyle modifications
Yasir Butt - Physiotherapist
Yasir Butt is an experienced physiotherapist with a bachelor's degree in Physiotherapy from UMT Pakistan and a master's degree in Neurological Physiotherapy from the University of Lahore.
His diverse clinical experience includes working at Bahria International Hospital Lahore and Ittefaq Hospital Pakistan before moving to the UK, where he has been successfully treating patients with musculoskeletal, neurological, orthopaedic, cardiopulmonary, and paediatric conditions.
Yasir's special interest is in neurological rehabilitation. His approach to physiotherapy revolves around personalized care, evidence-based practice, and empowering patients to actively participate in their rehabilitation journey. His passion lies in helping patients regain their functional independence and improve their quality of life.
Nikki Spratley - Massage Therapist
Nikki has a passion for health, fitness and exercise. She has a BSc in Sports Science, Health, Nutrition and Exercise. As well as working as a personal trainer for 10 years Nikki went on to study Holistic Massage and Sports Massage at St Mary's University.
Nikki uses a range of techniques including deep tissue massage and stretching to provide the best treatment for the injury.
Sophia Siddiqui - Massage Therapist
Sophia is a graduate of the London School of Sports Massage (LSSM) BTEC Level 5 and has over 10 years experience. She specialises in Soft Tissue for clients with musculoskeletal challenges and those who simply enjoy the benefits of massage.
Her bespoke 90, 60 & 30 min treatments integrate assessment and rehabilitation using friction, Neuromuscular Technique (NMT), Soft Tissue Release (STR), Positional Release (PR), Muscle Energy Technique (MET) and Connective Tissue Release (CTR) to knead and stretch the tightness in muscles and release trigger points.
Be you an elite or hobby athlete, office worker, frequent flyer, or busy mother Sophia looks forward to you gaining a sense of body and mind balance and wellbeing.
Rachel Jarvis
Rachel graduated from North London School of Sports Massage (NLSSM) with a level 5 BTEC Diploma in Sports and Remedial Massage.
Rachel believes that a massage is not just for the athletes amongst us but is beneficial for almost anyone as part of a routine maintenance programme or as part of a training plan.
Rachel will tailor a treatment for each individual client using a wide range of advanced techniques.
Ewa Rogos - Massage Therapist, Deep Tissue Massage, Pregnancy Massage and Lymphatic Drainage
As a busy mum of three and a massage therapist, Ewa believes that finding the right balance is key to our well-being and a healthy life.
Whatever your needs within massage, whether it is to ease tension and pain, relief of stress or just to relax and pamper yourself, Ewa tailors the massage treatment to ensure you get the most benefit for both body and mind.
Hannah Kent
Coming soon...
Adam Qureshi
Coming soon...
Mandy Hurworth - Registered Nutritionist
Mandy provides a consultation and analysis of food diary followed by recommendations and advice to help you reach your goals whether that is a healthier lifestyle, weight management, menu planning or sports performance.
Our Pilates Instructors
Chris (Ash) Ashworth, Kate Carrot, Cathy Gauci, Naomi Rose and Luki Shergill are skilled Pilates instructors with a wealth of experience working with people from novices right through to more advanced levels.
All of our Pilates classes are small allowing for a more personal approach to exercise.
Chris (Ash) Ashworth - Pilates teacher
Having been a professional athlete, I understand the aches and pains that constant wear and tear can bring. This lead me to study Sports Massage hoping to help those who became injured knowing the mental impact that can have. Then I found Pilates and it has changed my life, allowing me to overcome bad knees, back and shoulders. Now I can run for the bus, go walking again and even dare I say it, dance again!
This transformation inspired me to study Contrology (Pilates) and gain my qualification so I can stop people appearing on my bench, prevention is better than cure right?
My passion has only grown to learn more about Pilates, stretching, breathing and sharing this with everyone as #everyoneshoulddopilates.
Oh, forgot to say I appreciate I'm very lucky to do what I do and cherish every session, I love my work. Hope to see you soon!
Naomi Rose
After becoming a Mum for the first time and not working, I decided to study part time in something that I was really interested in. I took an Access Diploma in Health Exercise & Nutrition in 1996-98, then a Human Biology A level in 1999, which led on to qualifying in Exercise to Music in 2000. Since then I have qualified to work with frail older adults in Falls Prevention in 2001, and then started my Pilates journey, qualifying in 2003.
I have since taken many workshops and courses with various Pilates training schools, each having a different perspective on the work. My original qualification with Modern Pilates was mainly taught by Physios, so I got a good grounding in many common conditions. I like to attend workshops regularly to keep up to date with my CPD.
Currently I am taking classes with Pilates Master Blossom Crawford via zoom from New York, who was herself a teaching assistant for 15 years to Kathy Grant, one of only two people ever to be certified to teach the work by Joseph Pilates himself.
Pilates is my favourite form of exercise (except for skiing but there's not much of it in Twickenham), the benefits of increased mobility, strength and improved alignment are good for everyone. I feel very fortunate to be doing a job I love.
I'm also still teaching weights based and cardio classes as it appears to be in my blood.
I have been at West Thames Physiotherapy since 2008 and it is a pleasure to work here, the Physios are always very helpful if I have any queries, and the reception staff are angels.
Luki Shergill
Luki was originally a personal trainer over 20 years ago. Realising what an important aspect of our physical body the core is he then trained in mat based Pilates and the obsession began!
Having done various courses such as stability ball training and foam roller workshops, the need for core based work to help lower back issues and other injuries became obvious. He added to his studies with Yoga and later more in depth training in hatha and vinyasa in India. Luki has now taken his interest in studying a step further and is completing a Sports Rehabilitation degree at St Marys University.
Luki is working on understanding the use of yoga and pilates as a tool for rehabilitation and will base his dissertation on this.
Life is a beautiful journey full of seeking and wander, be amazed with what the body and mind can achieve.
To book an appointment, make an enquiry or contact us for further information, please call us on
020 8893 8676 or email us at physio@westthamesphysio.com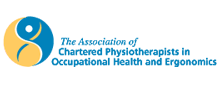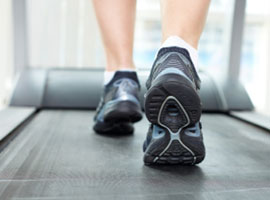 Our Services
Tweets by @physiowhitton