Services
At West Thames Physiotherapy we offer the following services:
Physiotherapy
Physiotherapy aims to restore or maintain health for people affected by injury, illness or disability. It is a science based profession. Physiotherapists will assess the affected part of the body but also consider the person as a whole in their approach to rehabilitation. Your involvement in your care is important. Physiotherapists may use techniques such as manual therapy, massage, acupuncture, electrotherapy and exercise to improve pain, decrease stiffness, reduce inflammation, decrease muscle tension, and promote the healing process
Womens Health Physiotherapy
Womens' health physiotherapy is treatment aimed at improving or resolving any issues affecting the pelvis or pelvic floor. These include conditions such as urinary incontinence, frequency, urgency or hesitancy as well as conditions relating to pregnancy. Assessment may include examination of the low back, hips and pelvis as well as the pelvic floor. Treatment may include manual therapy techniques, connective tissue release, pelvic stability exercises, pelvic floor exercises and advice on exercise, toileting, relaxation and sleep positions.
Neurological Physiotherapy
Neurological Physiotherapy is the assessment and treatment of people with disorders of the nervous system. such as stroke, Parkinsons Disease, Multiple Sclerosis and Motor Neurone Disease. Treatment is often aimed at re-learning or re-establishing movement patterns that help us to function to the maximum of our ability and may include techniques such as exercises to re-activate specific muscle groups, joint mobilisations, soft tissue release, balance exercises and acupuncture.
Acupuncture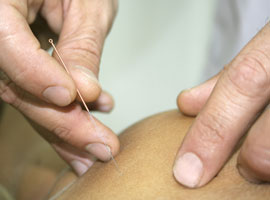 Acupuncture can be used to treat a wide range of health conditions and is generally very safe.
At West Thames Physiotherapy we use acupuncture to treat musculoskeletal conditions such as headache, back pain and osteoarthritic knees.
Acupuncture is thought to work by stimulating nerves and muscle tissue which can positively affect pain, inflammation and the healing process.
Currently the National Institute of Health and Clinical Excellence (NICE) recommend acupuncture as a treatment for low back pain on the basis of scientific evidence.
The physiotherapists at West Thames Physiotherapy who practice acupuncture are members of the Acupuncture Association of Chartered Physiotherapists (AACP) who have a strict code of practice to help ensure safe and effective treatment.
Electroacupuncture involves coupling electrodes with the acupuncture needles to deliver electrical impulses. The added benefit of electroacupuncture is to stimulate pain relief, and to aid relaxation and sleep especially in those with long standing pain.
Physiotherapists are in a unique position being able to combine acupuncture with other beneficial treatment methods such as manual therapy and exercise
Massage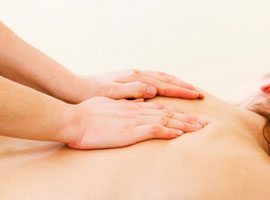 Massage therapy is the manual manipulation of the soft tissues (deep and superficial muscles, fascia, ligaments, tendons and skin). The benefits of massage include improved circulation, reduction of swelling, muscle relaxation, improved mobility of stiff joints, improve digestion, reduce fatigue, promotion of healing and reduced tension. The techniques used can be varied and tailored to your specific needs. Massage can be used to complement physiotherapy treatment and to prepare or recover from sporting activity.
See Massage timetable
Massage in Pregnancy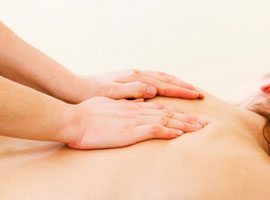 Massage during pregnancy can help relieve symptoms such as swelling and muscle aches and pains by increasing blood flow and encouraging lymphatic drainage while reducing fatigue and tension. Massage in pregnancy is carried out by a qualified massage therapist
See Massage timetable
Pilates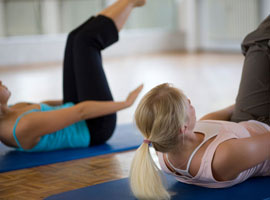 Pilates is a body conditioning method of exercise developed by Joseph Pilates. By improving the strength of the deeper 'core' muscles the body is rebalanced and postural alignment is improved. This approach to strengthening and lengthening the muscles is slow and controlled.
Pilates is suitable for anyone at any level of fitness. It can help to improve posture and balance, improve your flexibility and stability and strengthen and tone muscles. It is also a great stress reliever so improving overall health. It is recommended by physiotherapists for any injury needing rehabilitation, especially those suffering from back or neck pain but is equally suitable for those who wish to improve their general well being.
At West Thames Physiotherapy we keep class sizes small to allow supervision and hands on correction from the instructor & there are a maximum of 8 participants per class.
For those who are new to Pilates or would like more specific input we also offer one-to-one Pilates sessions.
Please contact us to find out more
Nutrition - healthy eating and nutrition for your lifestyle
Consultation and analysis of food diary followed by recommendations and advice to help you reach your goals whether that is a healthier lifestyle, weight management, menu planning or sports performance.
To book an appointment, make an enquiry or contact us for further information, please call us on
020 8893 8676 or email us at physio@westthamesphysio.com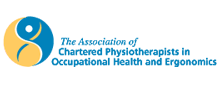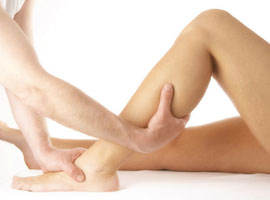 Tweets by @physiowhitton